Based on her knowledge of astrology and a partially traumatising viewing of Tom Hooper's movie adaptation of CATS, Nicky Watkinson predicts the star sign of each cat.
Astrology is no longer shunned to the small horoscope section of the newspaper. These days, you can find professional astrologers at publications like The Cut, Vogue and Elle, and more tarot readers are popping up on Twitter and Instagram. Maybe it's the case, as Christine Smallwood recently argued in The New Yorker, that people are engaging in these ancient spiritual practices to find comfort and refuge from a politically (and generally) turbulent modern world. Maybe, we just like reading about ourselves.
Speaking of turbulence, Tom Hooper's CATS (2019) is pure chaos distilled into a film, starring everyone from Jason Derulo to Royal Ballet dancers to Dame Judi Dench. It's become a cult hit among millennials, despite being skewered in the press. CATS is good precisely because it is so bad (at least for me), because watching it feels, miraculously, even more disturbingly pandemonic than the real world these days.
Astrology promises an illusion of order. CATS revels in the chaos of our times. In an attempt to marry these two seemingly incongruous things, I've tried to impose astrology's naturally systematising influence onto CATS's unbridled mayhem. Without further ado, allow me to "diagnose" each cat's star sign based on what I know about astrology from observing the people I know and flipping through memes on Instagram:
Leo: Bombalurina (Taylor Swift)
Dramatic, flirty and always the centre of attention. I know her one song ("Macavity") is about another cat, not herself, but hear me out: She turns the whole thing into a performance starring herself and her giant cat boobs. Idris Elba barely gets a look in. As a Leo, I am 100% confident about this (and all of my opinions in general).
Virgo: Munkustrap (Robbie Fairchild)
Kind of in charge, in that he adopts Victoria and tells the stories of plenty of other cats, but never really gets to shine on his own. Virgos are modest, reliable and kind, and Munkustrap seems like he's all these things (hard to tell, though, because of his avoidance complex when it comes to the spotlight).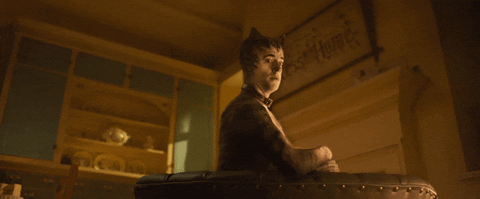 Libra: Rum Tum Tugger (Jason Derulo)
Can't make up his mind? Always wants something other than what he has? Mischievous? Big Libra energy.
Also Libra: Old Deutoronomy (Judi Dench)
Plot twist: here we have another Libra, but the evolved kind. Libra is ruled by Venus, and it's clear that this old gal loves luxury, since she walks around wearing a fur coat on top of her own actual fur. As the adjudicator of the Jellicles, she's also basically the living embodiment of Libra's symbol, the scales.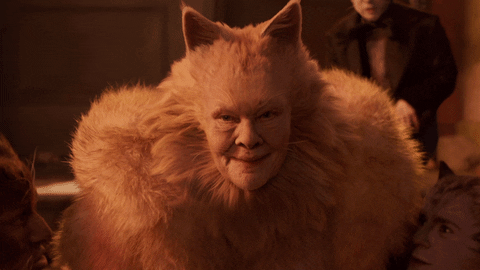 Scorpio: Macavity (Idris Elba)
Possibly the most notorious sign, Scorpios are calculating, enigmatic, and ambitious. As a water sign, they're also intuitive and in touch with the mystical realm. Macavity's magical powers and ability to stay a few steps ahead of Scotland Yard put him firmly in the Scorpio bracket – not to mention the fact that Scorpio rules the groin, and Macavity is by far the horniest puss on the block.
Sagittarius: Mungojerrie and Rumpleteazer (Danny Collins and Naoimh Morgan)
Adventurous and independent, not to mention chaotic AF, these guys are definitely Sags. A mutable sign, Sagittarius is associated with adaptability and a frequent desire to change and shake things up.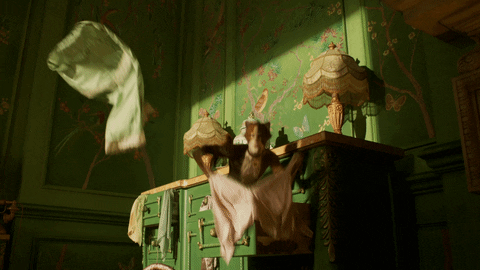 Capricorn: Gus the Theatre Cat (Ian McKellen)
His whole song is about the highlights of his career, you guys. Caps are ambitious, persistent, and very passionate about success; sounds about right for this guy whose profession is literally in his name.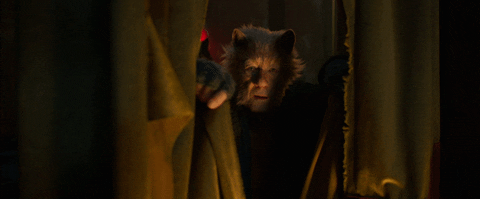 Aquarius: Grizabella (Jennifer Hudson)
At the start of the film, Grizabella has been ostracised by the Jellicles (who are, I guess, all SWERFs*????) but longs for their acceptance. Aquarians, as free spirits who love their independence, sometimes end up as loners but they're also deeply invested in their communities.
*Sex Worker-exclusionary Radical Feminists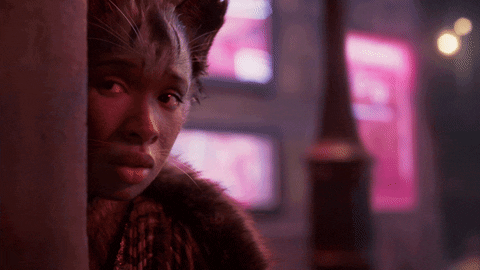 Pisces: Mister Mistoffelees (Laurie Davidson)
My guy is high-key emotional, romantic, and just a little bit magic. Obviously a Pisces!
Aries: Skimbleshanks (Steven McRae)
Convinced of his own importance, makes everyone wait for him, and has a signature colour (which is red). Huge fire sign behaviour.
Taurus: Bustopher Jones (James Corden)
A gourmand and lover of luxury, he cares about his clothes and his comforts. That's right, he's a Taurus. I'm still very haunted by that champagne shot, so let's move on swiftly.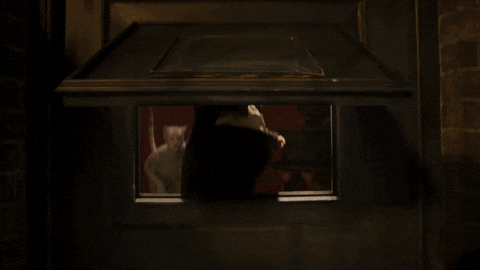 Gemini: Jennyanydots (Rebel Wilson)
The sign of the twin, Geminis are notorious for having multiple sides to their personality, and no one embodies that like this gumbie cat who sleeps by day and commands an army of horrifying, human-faced mice by night.
Cancer: Victoria (Francesca Hayward)
A classic water sign: empathetic and impressionable (who decides to join a gang made up of mostly feral cats after just one night?). Despite her being the closest thing we have to a protagonist, we barely learn anything about her throughout the whole movie. A closed-off, yet emotionally-literate water sign? Could only be the crab.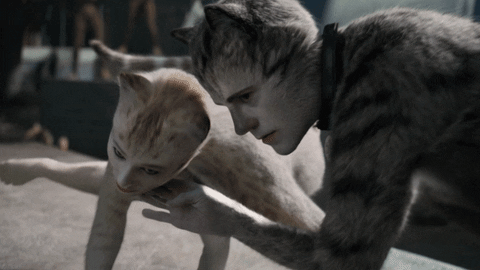 ---
About Nicky Watkinson
Nicky is a cultural critic who writes and speaks on a range of arts and culture topics. She has a Master's in contemporary literature and culture from UCL, and her academic research focuses on theories of identity, femininity, grief, the fragment, and translation. She is particularly interested in interdisciplinarity and tackling questions of form, and her work often has an experimental bent. Nicky is also a big fan of pop culture and the "lowbrow", and can usually be found on Twitter writing long threads about Taylor Swift and Caroline Calloway. She has a newsletter where she writes about everything from Star Wars to modern art (sometimes both at once). Contact Nicky via Twitter @NickyJWatkinson and her website.